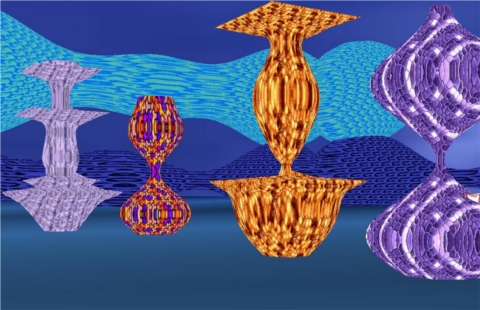 Take a journey through a world of shapeshifting and shining crystals! You will experience a different world with strange and mystical morphing crystaline structures. Try Crystal morphs and start this magic journey now! View Crystal morphs online as an applet.
If the visual don't start for you, you need to install Java. Install it here to get the visual to start.
Download the free trial version!